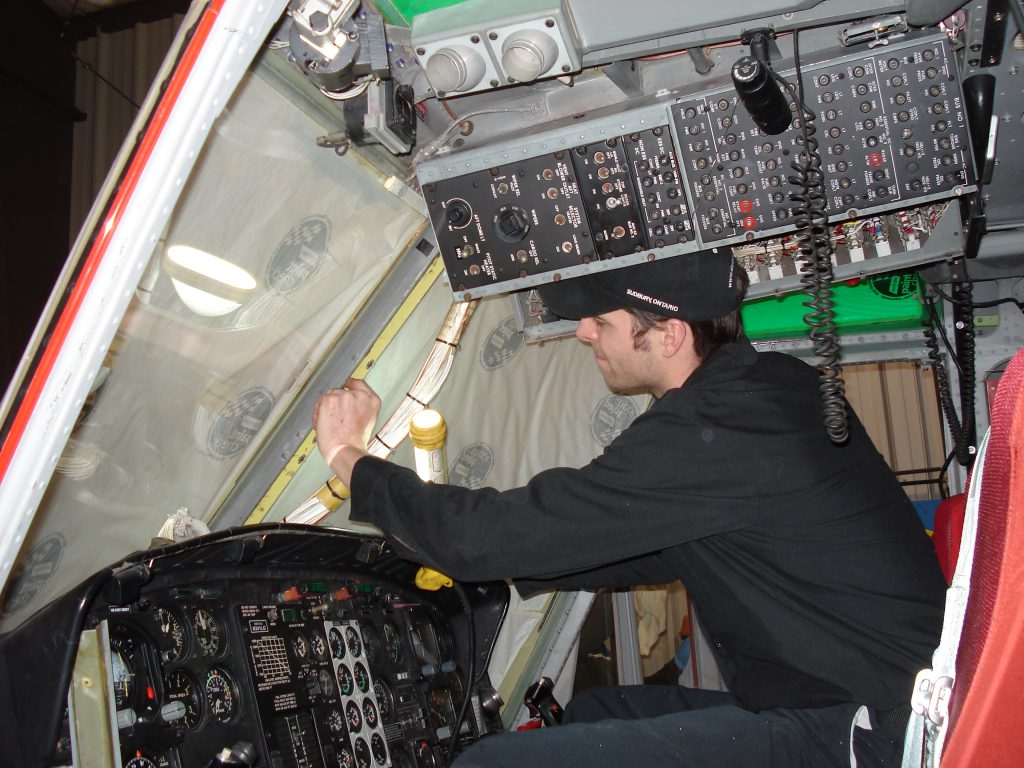 Many operators choose to rewire the aircraft during a refurbishment that coincides with a major inspection… sometimes the owner buys a low time, used aircraft equipped with analog gauges and wants to upgrade to the latest Integrated Instrument Displays with a Satellite Tracker, Enhanced Ground Proximity Warning System & a Traffic Collision Avoidance System.  
Sometimes an operator only needs to add a system to make his aircraft operational for his contract, such as Heated Windshields for Northern Countries.  
Whatever the Avionics or Electrical requirement, a Skyline Helicopters Technologies Specialist is ready to serve your needs.