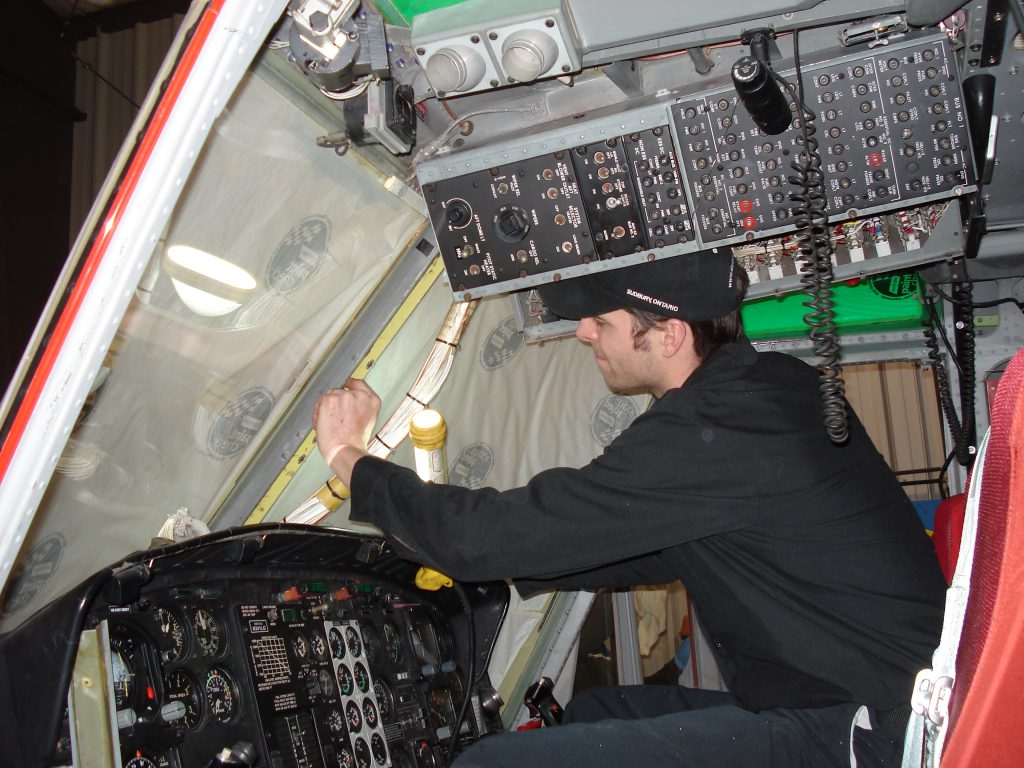 Many operators choose to rewire the aircraft during a refurbishment that coincides with a major inspection… sometimes the owner buys a low time, used aircraft equipped with analog gauges and wants to upgrade to the latest Integrated Instrument Displays with a Satellite Tracker, Enhanced Ground Proximity Warning System & a Traffic Collision Avoidance System.  
Sometimes an operator only needs to add a system to make his aircraft operational for his contract, such as Heated Windshields for Northern Countries.  
Whatever the Avionics or Electrical requirement, Skyline Helicopters Technologies is ready to help.
An Exclusive Partnership to Serve You Better
Skyline Helicopter Technologies and Aircom Avionics Technologies have come together to provide complete Avionics installations in Sudbury, Ontario and Montreal, Quebec. Together, with a combined 60+ years of modification and avionics installation experience we are proud to offer new and existing clients with even more options.
Aircom Avionics Technologies are authorized dealers and installers for Garmin, Cobham, Jupiter Avionics, Aspen Avionics and together are authorized dealers for Genesys Aerosystems to cover off any auto pilot requirements you may be looking for.