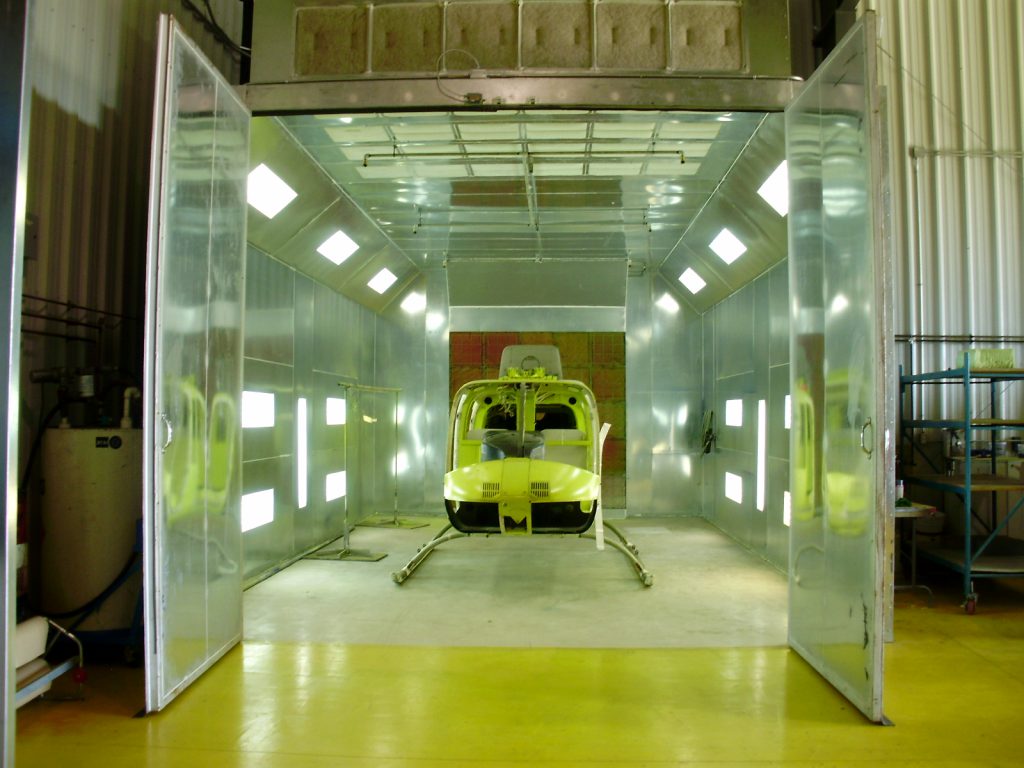 Did you know the average age of helicopters in Canada are 30 years old? You may ask yourself: "How can helicopters have an average age of 30 years old in Canada when I have a hard time to keep my car more than 5 years?" Refurbishments is the answer.  
In the 23 years of Skyline Helicopter Technologies, we have refurbished over 40 helicopters.
It's a question of: What makes financial sense?  Because of astronomical acquisition costs, operators will keep the helicopter longer than you would a car.  
A refurbishment project will extend this life & usually correlates with a major inspection.  For example, the 144 month (12 years) inspection of the Airbus AS350 is usually a target for such projects since most of the helicopter will be apart.  By 12 years, she'll be looking tired anyway.  
Although it's not new, 99.9% of the population, will still think it's a new helicopter because it has a new paint, sometimes new windows, new interior panels, new carpets & newly upholstered seats.   It even smells new! What people don't see, is all the structural defects rectified & cowls repaired before the helicopter is painted inside & out.  But the tried & true components you've been working with for the past 12 years are still there.   
A lot of times all the wiring is replaced with new, the outdated avionics is replaced with state of the art technology & new instrument display you'll find in the new aircraft to reduce the pilot's workload.  The addition of the wires for the provisions of modifications the operator may want to add in the near future or during this transformation.  An example, is installing an Auxiliary Fuel Cell's provisions in a Sikorsky S-76 would make it more marketable with a higher resale value.   
Meanwhile the major inspection is going on where flight controls, hydraulic tubing & the Main Rotor Head are being examined.  
For operators who look at the bank account and say "It doesn't make sense to buy a $7 million helicopter, when I can refurbish my Bell 212 for $1.2 million & I know it will be reliable for another 10 years."  We tend to agree with this philosophy.  
So, what have we accomplished with a refurbishment?  Higher resale value with an avionics suite upgrade to new technologies, increased the market value with new modifications to the helicopter, increased the availability by scrutinizing the entire airframe & systems, increased reliability with structural repairs & re-assembly with closer tolerances.  All this, for a lower expenditure than buying or leasing a new helicopter.