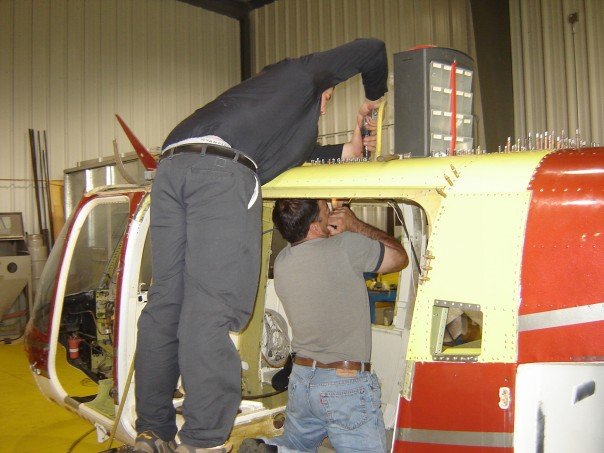 Structural Repairs require a very different set of skills than the mechanical AME is used to.  It takes many hours in order to master this competence.
From using the proper numbered drill bit, to choosing the appropriate rivets, to forming doublers, to forming the perfect composite layup, S Licensed Engineers are in high demand these days… Rightfully so. 
Our Structures Engineers can install a Bell 205 BLR Fast Fin, a Bell 212 cross tube tunnel replacement, a Sikorsky S-76 tailcone replacement, an Airbus AS350 Main Gearbox attachment structure, Bell 206 Jet Ranger tub replacement.
Skyline Helicopter Technologies Structural Specialists will restore the structural integrity of your helicopter on time & on budget.